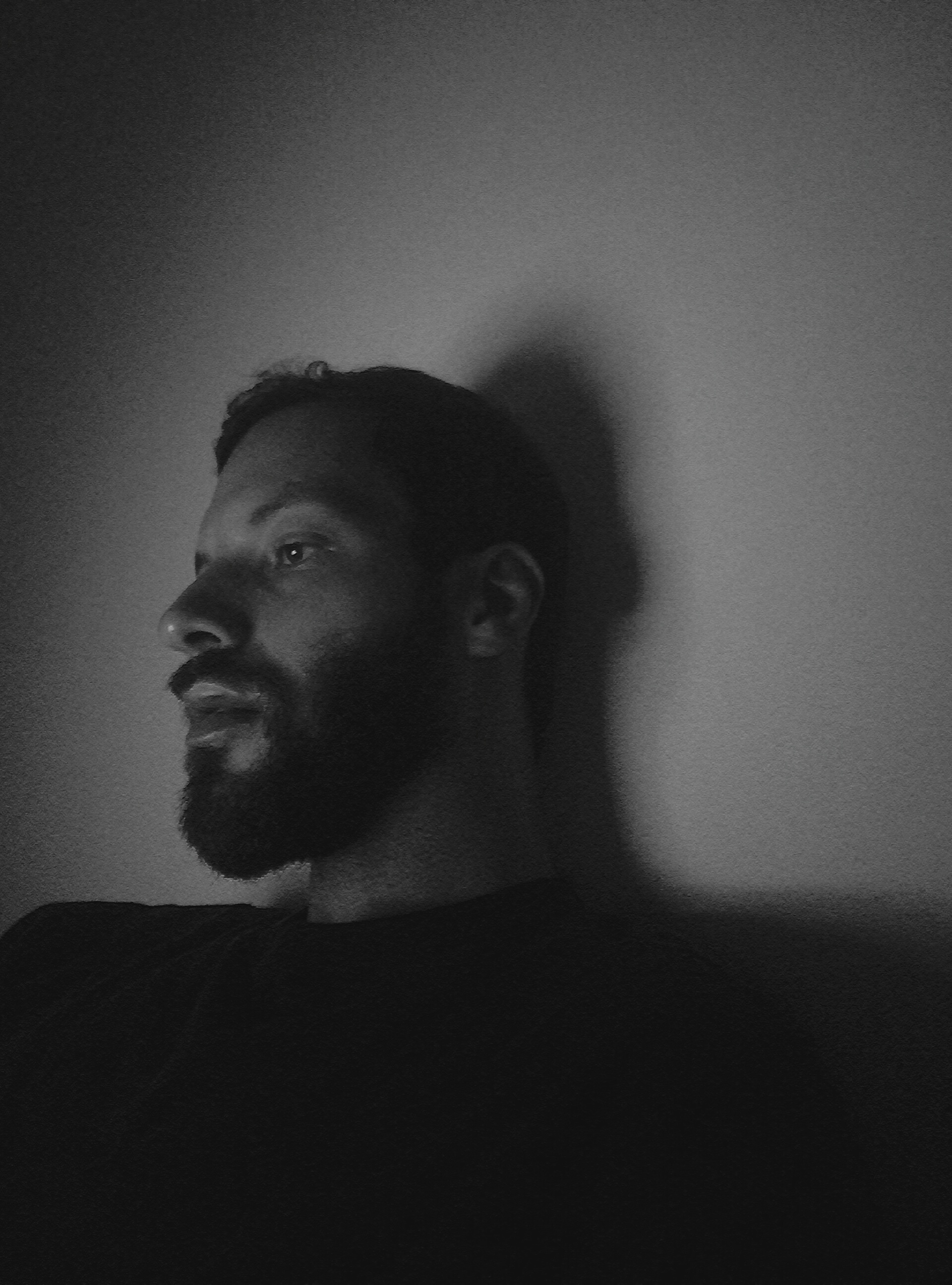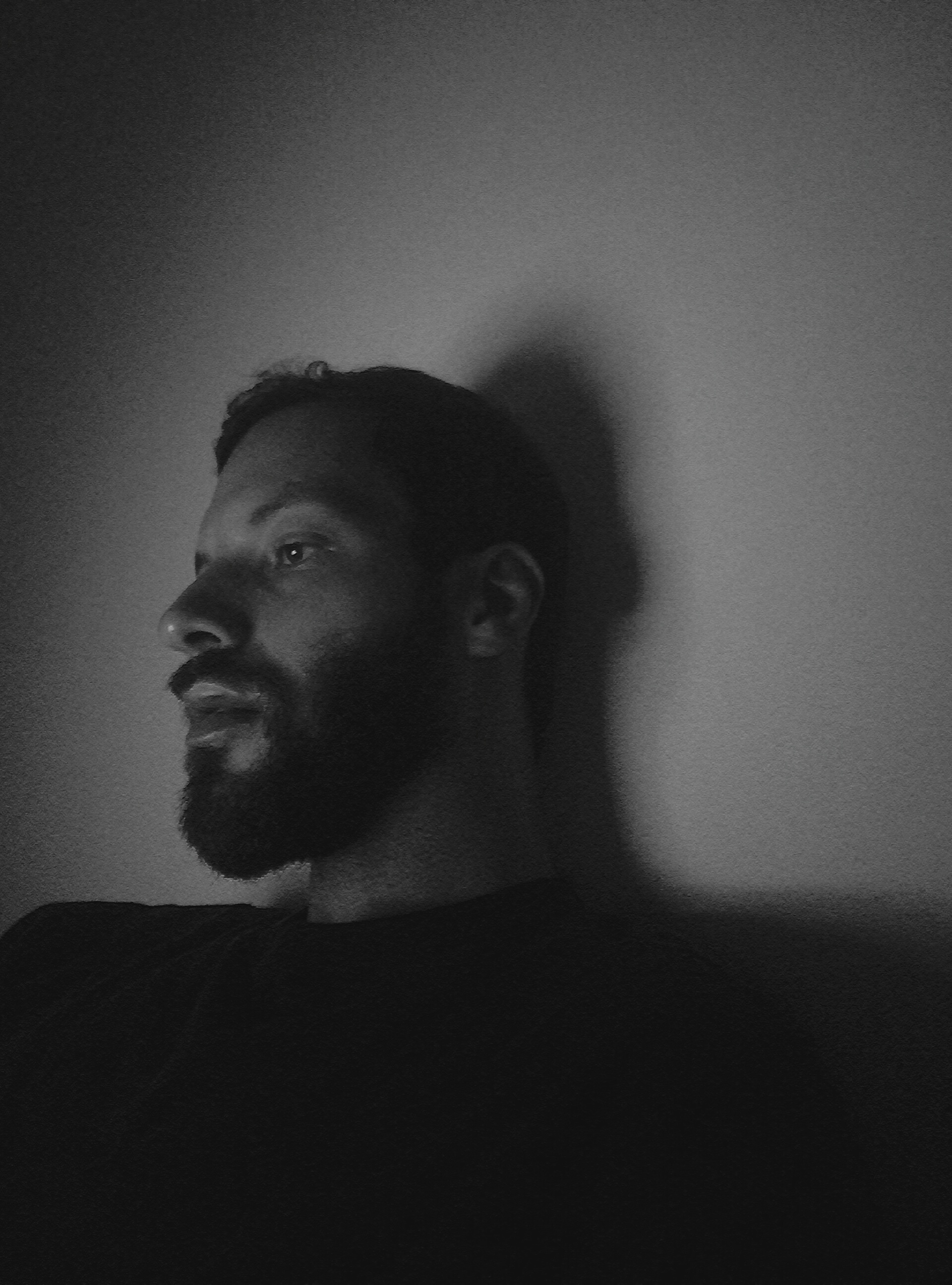 Born in 1985, Felipe Guimarães is an Art Director and Graphic Designer based in São Paulo. His work is focused on visual identity projects, but his experience is multidisciplinary, designing for both digital and printed media.
Felipe has a Graphic Design Bachelors from UniRitter - Laureate International Universities Porto Alegre and 10 years of experience, distributed among editorial projects, branding, digital and social media.

During this period he has worked in the agencies CuboCC, 3YZ and Box3 (currently Goya BPD), designing for brands as Hershey's and Unilever, also in Noize Magazine, as an Art Director and Designer, and in Babushka Digital, as Head of Art in Social Media projects for clients as Nestlé, Gillette and Pantene.

As a freelancer and partner on two different studios, he developed visual identity projects, events advertisement, illustration and fashion design projects for Red Bull, Nike, Adidas, Oakley, Folha de São Paulo, Conspiração Filmes and Matriz Skateshop.
In the spare time he creates sounds using drum machines, synthesizers or any other thing that makes noise.
 
What he does?
Visual identity
Brand visual systems
Visual identity redesign
Brand guidelines
Symbols and logotypes
Stationery
Graphic Design
Art Direction
Creative Direction
Package
Books
Magazine
Posters
Signage
Exhibition Design
Advertising
Websites
Apps
For proposals, getting to know more about some project or get heads together, use the contacts bellow.
[unex_ce_button id="content_a2y5focmi,column_content_txu8sjcm7" button_text_color="#7a7a7a" button_font="bold_italic" button_font_size="16px" button_width="auto" button_alignment="left" button_text_spacing="0px" button_bg_color="#ffffff" button_padding="0px 0px 0px 0px" button_border_width="0px" button_border_color="#000000" button_border_radius="0px" button_text_hover_color="#020202" button_text_spacing_hover="0px" button_bg_hover_color="#ffffff" button_border_hover_color="#ffffff" button_link="felipe@fguimaraes.com.br" button_link_type="email" button_link_target="_blank" has_container="" in_column="1"]felipe@fguimaraes.com.br[/ce_button]
[unex_ce_button id="content_a2y5focmi,column_content_30vcg3lwf" button_text_color="#7a7a7a" button_font="light_italic" button_font_size="16px" button_width="auto" button_alignment="left" button_text_spacing="0px" button_bg_color="#ffffff" button_padding="0px 0px 0px 0px" button_border_width="0px" button_border_color="#ffffff" button_border_radius="0px" button_text_hover_color="#020202" button_text_spacing_hover="0px" button_bg_hover_color="#ffffff" button_border_hover_color="#ffffff" button_link="https://www.behance.net/fguimaraes" button_link_type="url" button_link_target="_blank" has_container="" in_column="1"]Behance[/ce_button]
[unex_ce_button id="content_a2y5focmi,column_content_nhlisr9yl" button_text_color="#7a7a7a" button_font="light_italic" button_font_size="16px" button_width="auto" button_alignment="left" button_text_spacing="0px" button_bg_color="#ffffff" button_padding="0px 0px 0px 0px" button_border_width="0px" button_border_color="#ffffff" button_border_radius="0px" button_text_hover_color="#020202" button_text_spacing_hover="0px" button_bg_hover_color="#ffffff" button_border_hover_color="#ffffff" button_link="https://workingnotworking.com/felipeguimaraes" button_link_type="url" button_link_target="_blank" has_container="" in_column="1"]Working Not Working[/ce_button]
[unex_ce_button id="content_a2y5focmi,column_content_ma0idlh4h" button_text_color="#7a7a7a" button_font="light_italic" button_font_size="16px" button_width="auto" button_alignment="left" button_text_spacing="0px" button_bg_color="#ffffff" button_padding="0px 0px 0px 0px" button_border_width="0px" button_border_color="#ffffff" button_border_radius="0px" button_text_hover_color="#000000" button_text_spacing_hover="0px" button_bg_hover_color="#ffffff" button_border_hover_color="#ffffff" button_link="https://br.linkedin.com/in/felipephilguimaraes" button_link_type="url" button_link_target="_blank" has_container="" in_column="1"]LinkedIn[/ce_button]
[unex_ce_button id="content_a2y5focmi,column_content_yy1e7eh52" button_text_color="#7a7a7a" button_font="light_italic" button_font_size="16px" button_width="auto" button_alignment="left" button_text_spacing="0px" button_bg_color="#ffffff" button_padding="0px 0px 0px 0px" button_border_width="0px" button_border_color="#ffffff" button_border_radius="0px" button_text_hover_color="#000000" button_text_spacing_hover="0px" button_bg_hover_color="#ffffff" button_border_hover_color="#ffffff" button_link="https://www.instagram.com/felipephilguimaraes/" button_link_type="url" button_link_target="_blank" has_container="" in_column="1"]Instagram[/ce_button]
Felipe Guimarães . Art Director and Graphic Designer
All rights reserved.  2008 - 2018